We believe that every single issue we care about — from climate change to gun safety, from health care to military spending — cannot be fixed until we FIX DEMOCRACY FIRST.
Equal Citizens — a nonprofit founded by Harvard Law Professor Lawrence Lessig — is dedicated to reforms that will achieve citizen equality. Through a series of projects that aim to restore the core promise of citizen equality in our Constitution, we will end the corruption of our representative democracy.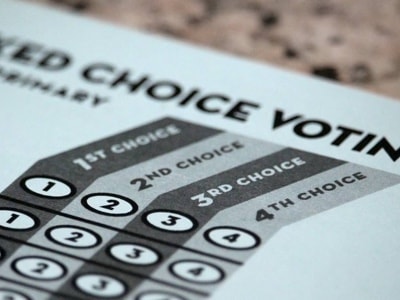 FOR IMMEDIATE RELEASE Date: November 19, 208 Contact: Blair Fitzgibbon (202) 503-6141 [email protected] EqualCitizens.US Announces National Ranked-Choice Voting Effort for 2020 Election On the heels of Maine electing the first ever US Congress Member using...
In a unanimous decision on Monday, the Supreme Court ruled that states can require Electoral College voters to back the victor of their state's popular vote. The decision gives states the right to compel so-called "faithless electors" to cast their electoral ballots...
read more
During the 2016 presidential election, multiple presidential electors tried to cast ballots for people who didn't win a majority of their states' votes. After Colorado removed one elector and Washington fined three, the electors sued, arguing that the U.S....
read more
We're taking our fight for reform to the courts
Our innovative legal argument in Alaska could help end Super PACs
Join our community on social media
A Message from Our Founder Lawrence Lessig

Except where otherwise noted, content on this site is licensed under a Creative Commons Attribution 4.0 International license. This website is shared by EqualCitizens.US and Equal Citizens Foundation. Equal Citizens Foundation is not responsible for any political content on this website. Read our Privacy Policy here.