Cory Booker is not yet a POTUS1 candidate. Scroll down for his detailed policy positions.
Did this candidate or his staff already get back to you?
Let us know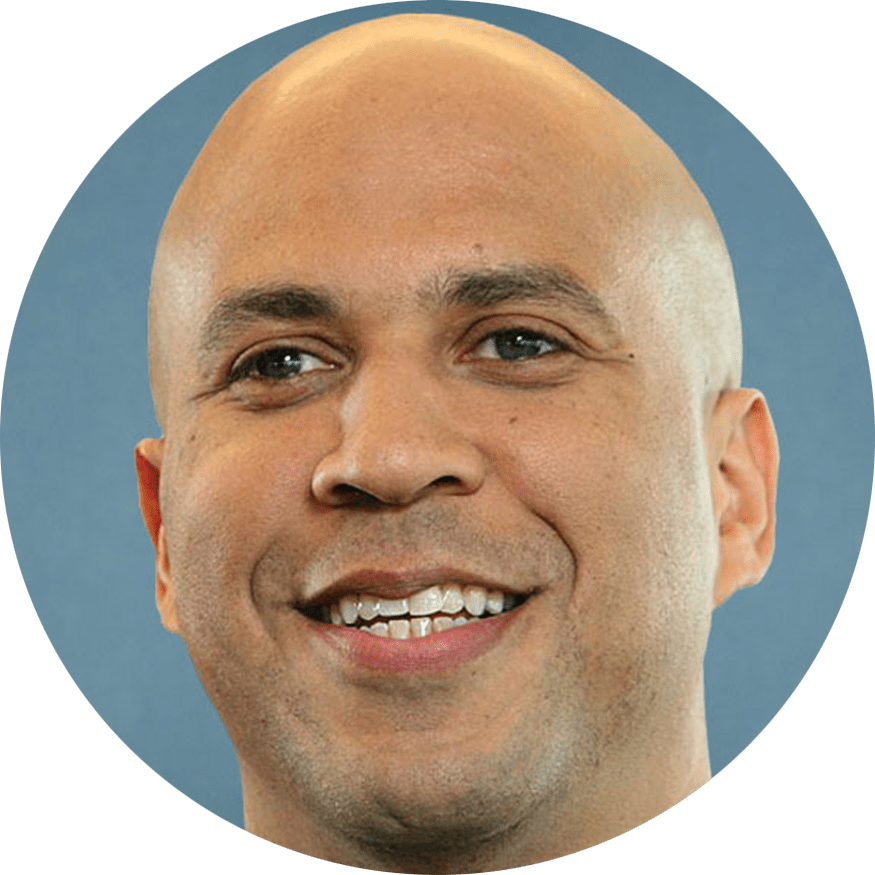 Grading Methodology
A+: comprehensive democracy plan with impressive public financing plan, promise to fix democracy first
A: comprehensive democracy plan with a strong policy in each category
B: notable proposals but overall plan lacks depth regarding scope and/or implementation
C: few democracy reform proposals, campaign makes infrequent mentions of reform
D: no meaningful democracy plan
F: active opponent of democracy
Candidate Policy Positions
Everyone's Vote Should Count (Equally)
Representation for D.C. and Puerto Rico
Eliminate the Electoral College
End gerrymandering
Voting Rights
Restore full protections of the Voting Rights Act
Automatic voter registration
Same-day voter registration
Early voting
Make Election Day a holiday
End voter suppression
Vote-by-mail
Restore 

voting rights for formerly incarcerated people

Ensure all voters are able to vote in a language they understand

Regulations of voter purges

Online voter registration
Candidate Overview
Booker has not pledged to fix democracy first.
While he has spoken out about the harmful effects of voter suppression and gerrymandering, he has yet to put forward concrete policy proposals that would solve these problems. He has also not addressed how he would change the way campaigns are funded.
Click here to see his full democracy reform platform.
Here are some policies he could adopt to improve his platform:
Public financing of elections

Independent redistricting commissions

A full end to felon disenfranchisement

Ranked-choice voting

Clarify how he will end voter suppression
If you want to see Cory Booker embrace these policies, check the bottom of the page for his staffers' contact information.
"For years, the right to vote for millions of Americans —disproportionately in communities of color —has been under assault… It is time for a new Voting Rights Act to finally put an end to systematic attempts to limit access to the ballot box and strip citizens of their constitutionally guaranteed right to vote."
"During my presidency, we will fight to protect and expand every American's right to take part in our democracy."
Upcoming Events
More soon.
Did this candidate get back to you?
Please describe the response below