Equal Citizens Foundation
Board of Directors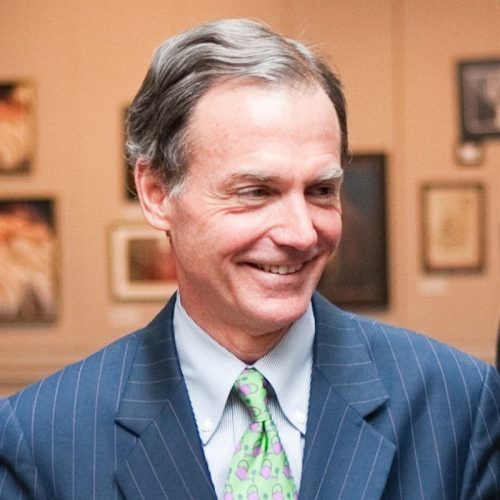 Charles Kolb
President & CEO, DisruptDC
Charlie Kolb is a distinguished civic leader and public servant with experience in nonprofit leadership, public policy, crisis management, stakeholder engagement, team building, fundraising, and media relations.
After graduating Phi Beta Kappa from Princeton's Woodrow Wilson School of Public and International Affairs, earning an M.A. from Oxford, and completing a J.D. from University of Virginia, Charlie began a career in law that led him to clerk for the Honorable Judge Joseph H. Young. He joined the Reagan administration as assistant general counsel in the Office of Management and Budget, and then joined the Department of Education. He then returned to the White House as deputy assistant for domestic policy with the George H.W. Bush administration.
As general counsel at United Way, he helped restore a culture of integrity in a time of organizational crisis. He then served as president of the Committee for Economic Development for 15 years, spearheading research and policy initiatives in healthcare, education, labor, international trade, legal reform, and campaign finance. His work to engage the business community was deemed essential to the passage of the Bipartisan Campaign Finance Reform Act of 2002 (McCain-Feingold).
After CED, he served as president of the French-American Foundation and then Partners 4 Affordable Excellence. He is currently the President and CEO of DisruptDC, a business group for government reform.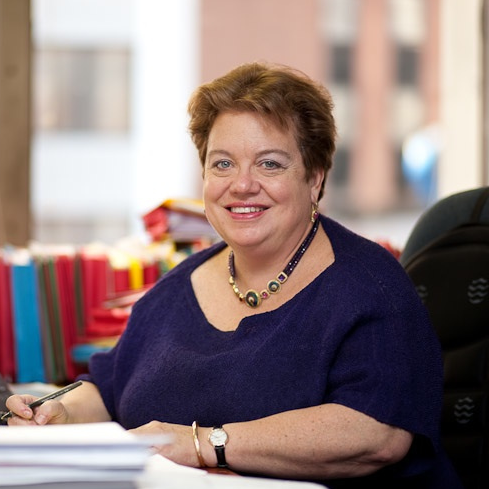 CELINDA LAKE
President, Lake Research Partners
Celinda Lake is a prominent pollster and political strategist for progressives. She currently serves as President of Lake Research Partners. Lake's polling and strategic advice has helped candidates such as Jon Tester, Senator Debbie Stabenow and Governor Bob Wise defeat incumbent Republicans and her expertise guided Senator Mark Begich to victory, making him the first Senate candidate in Alaska to oust the incumbent in 50 years.
She has focused on women candidates and women's concerns, having worked for Speaker Pelosi, Governor Janet Napolitano, Senator Debbie Stabenow, Senator Barbara Mikulski, Mayor Carolyn Goodman, Mayor Annise Parker, and has helped to elect over a dozen women to the House and Senate.
Celinda worked for the largest independent expenditure to take back the House and has been a key player in campaigns launched by progressive groups such as the AFL-CIO, SEIU, Sierra Club, Planned Parenthood, Vote Vets, HRC, and EMILY's List.
Lake co-authored the book What Women Really Want with Republican pollster Kellyanne Conway, which examines the way women are changing the political landscape in America, and she also served as pollster for Senator Joe Biden's 2008 presidential bid.
She has worked on innovative message projects that helped redefine language on the economy, inequality, big money in politics, climate change, public schools, teachers, and criminal justice reform. Celinda is the recipient of an American Political Consultant Award and the Opportunity Agenda Creative Change Award.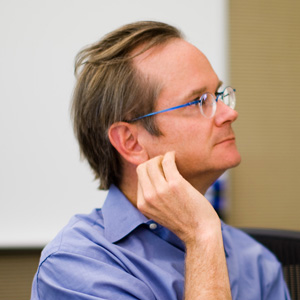 Lawrence Lessig
Professor, Harvard Law School
Lawrence Lessig is the Roy L. Furman Professor of Law and Leadership at Harvard Law School.
Prior to rejoining the Harvard faculty, Lessig was a professor at Stanford Law School, where he founded the school's Center for Internet and Society, and at the University of Chicago.
He clerked for Judge Richard Posner on the 7th Circuit Court of Appeals and Justice Antonin Scalia on the United States Supreme Court. Lessig serves on the Board of the AXA Research Fund, and on the advisory boards of Creative Commons and the Sunlight Foundation.
He is a Member of the American Academy of Arts and Sciences, and the American Philosophical Association, and has received numerous awards, including the Free Software Foundation's Freedom Award, Fastcase 50 Award and being named one of Scientific American's Top 50 Visionaries.
Lessig holds a BA in economics and a BS in management from the University of Pennsylvania, an MA in philosophy from Cambridge, and a JD from Yale.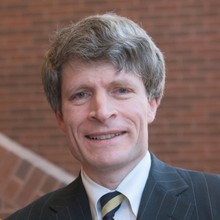 RICHARD PAINTER
Professor of Law, University of Minnesota
Richard Painter is the S. Walter Richey Professor of Corporate Law at University of Minnesota.
From February 2005 to July 2007, he was associate counsel to the president in the White House Counsel's office, serving as the chief ethics lawyer for the president, White House employees, and senior nominees to Senate-confirmed positions in the executive branch. He is a member of the American Law Institute and is a reporter for the new ALI Principles of Government Ethics. He has also been active in the Professional Responsibility Section of the American Bar Association. He is a board member and vice chair of Citizens for Responsibility and Ethics in Washington as well as a founding board member of Take Back our Republic, a campaign finance reform organization.
Painter has also been active in law reform efforts aimed at deterring securities fraud and improving ethics of corporate managers and lawyers. A key provision of the Sarbanes-Oxley Act of 2002, requiring the SEC to issue rules of professional responsibility for securities lawyers, was based on earlier proposals Painter made in law review articles and to the ABA and the SEC. He has given dozens of lectures on the Sarbanes-Oxley Act to law schools, bar associations, and learned societies, such as the American Academy of Arts and Sciences. Professor Painter has on six occasions provided invited testimony before committees of the U.S. House of Representatives or the U.S. Senate on government ethics, securities litigation, and/or the role of attorneys in corporate governance.
Painter received his B.A., summa cum laude, in history from Harvard University and his J.D. from Yale University, where he was an editor of the Yale Journal on Regulation. Following law school, he clerked for Judge John T. Noonan Jr. of the United States Court of Appeals for the 9th Circuit and later practiced at Sullivan & Cromwell in New York City and Finn Dixon & Herling in Stamford, Conn.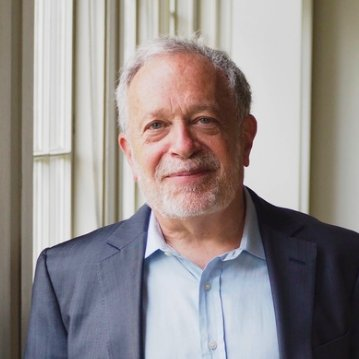 ROBERT REICH
Professor, University of California at Berkeley
Robert B. Reich is Chancellor's Professor and Carmel P. Friesen Chair in Public Policy at the University of California at Berkeley.
He served as Secretary of Labor in the Clinton administration, for which Time Magazine named him one of the ten most effective cabinet secretaries of the twentieth century.
He has written fourteen books, including the best sellers "Aftershock", "The Work of Nations," and"Beyond Outrage," and, his most recent, "Saving Capitalism."
He is also a founding editor of the American Prospect magazine, chairman of Common Cause, a member of the American Academy of Arts and Sciences, and co-creator of the award-winning documentary, "Inequality For All."
He received his B.A. from Dartmouth College, his M.A. from Oxford University where he was a Rhodes Scholar, and his J.D. from Yale Law School.
FOLLOW OUR WORK
Follow Equal Citizens on social media to stay updated on the latest fights to fix our democracy

Except where otherwise noted, content on this site is licensed under a Creative Commons Attribution 4.0 International license. This website is shared by EqualCitizens.US and Equal Citizens Foundation. Equal Citizens Foundation is not responsible for any political content on this website. Read our Privacy Policy here.