Michael Bloomberg is not yet a POTUS1 candidate. Scroll down for his detailed policy positions.
Did this candidate or his staff already get back to you?
Let us know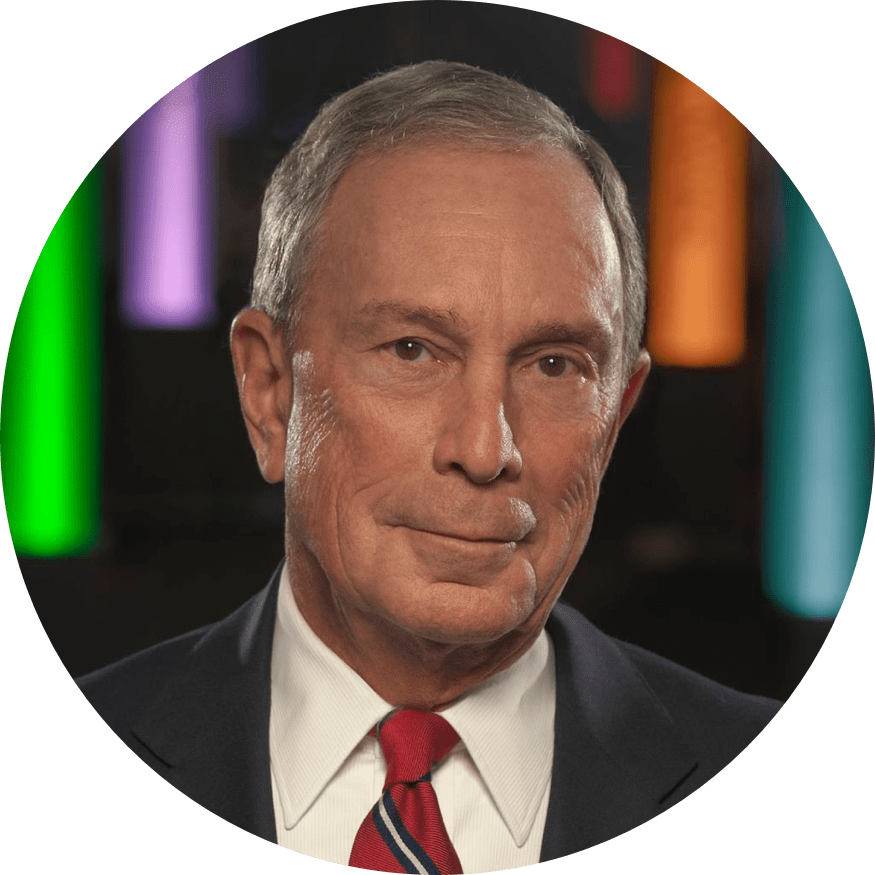 Grading Methodology
A+: comprehensive democracy plan with impressive public financing plan, promise to fix democracy first
A: comprehensive democracy plan with a strong policy in each category
B: notable proposals but overall plan lacks depth regarding scope and/or implementation
C: few democracy reform proposals, campaign makes infrequent mentions of reform
D: no meaningful democracy plan
F: active opponent of democracy
Candidate Policy Positions
Everyone's Vote Should Count (Equally)
Paper ballots
Independent redistricting commissions
Statehood for DC and Puerto Rico
Voting Rights
Reinvigorate enforcement of the Voting Rights Act
Limits on voter purges
End felon disenfranchisement post-incarceration
Federal standards for voting in federal elections
Require states with voter ID
requirements to accept sworn affidavits of eligibility,
Same day registration
Online voter registration
Automatic voter registration
Early voting
Require states to have convenient polling place locations,
Accessible voting machines
Strengthen provisional ballot laws
Candidate Overview
Michael Bloomberg has commited to prioritizing democracy reform. Bloomberg was previously a POTUS 1 candidate but, without explanation, his campaign removed the campaign finance reform platform from his website.
Upcoming Events
More soon.
Contact the Candidate's Staffers
Sometimes the best way to reach the candidate is to work with the candidate's staff, who serve as eyes and ears on the ground.
Did this candidate get back to you?
Please describe the response below