EC PROJECTS
Upcoming Project: THE EQUAL VOTES CAMPAIGN
Please stay tuned in Fall 2017 for a fundraising campaign to challenge the Electoral College in court: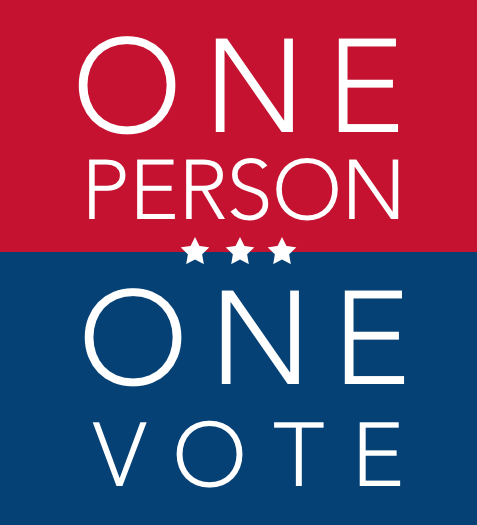 The president is elected by the Electoral College. But if you don't vote for the candidate who wins your state, your vote counts for nothing. We want to challenge this unequal system. We want every vote in America to count, regardless of where in America it comes from. To do this, we will be challenging the Electoral College in court to upend the unfair, undemocratic "winner-take-all" process of choosing electors.
Our case against "winner-take-all":
"Winner-take-all" is nowhere in the Constitution
States do not have the right to choose electors in a way that is unconstitutional
Several prominent legal scholars believe that "winner-take-all" violates the Equal Protection Clause of the Fourteenth Amendment
Recent Project: ELECTORS TRUST
The Electors Trust provides free and strictly confidential legal support to any Elector who wishes to vote their conscience. It was formed based on the basic premises that we are all Americans equally and that our votes should count equally. But if the Electoral College votes according to "winner-take-all" rules, our votes won't count equally. Instead, as in the case of the 2016 election, the person who lost the popular can become our President.
We are a movement trying to establish the core principle of any representative democracy: that citizens are equal, and that their votes should count equally.
America is the only nation in the world where a person who loses the popular vote can nonetheless be elected as President. We say enough! Nothing in the Constitution requires this perversion of a democracy.
Join us in asking those electors to respect the people's choice—by voting for the candidate who won the popular election.
Equal Citizens is a 501(c)(4) non-profit organization dedicated to reforms that will achieve citizen equality. We manage campaigns, both legal and political, that will end the corruption of our representative democracy by restoring the core promise of equality.

This work is licensed under a Creative Commons Attribution 4.0 International License