ELECTORS FREEDOM
FREQUENTLY ASKED QUESTIONS
---
On May 13, 2020, U.S. Supreme Court will hear our cases that will decide whether presidential electors may be legally compelled for the candidate that won the most popular votes in the state. While we wait for a decision, we wanted to answer some common questions about it.
---
Let's start at the beginning. What's a presidential elector?
Good question! The office of presidential elector is created by the U.S. Constitution, and presidential electors have one job: vote for president and vice president, and then send that vote to Congress to be officially counted.
States get to appoint presidential electors, and more populous states get more electors. All states appoint electors after letting everyday voters vote on election day to register who they'd prefer as President and Vice President. This means that voters in every state technically cast votes for slates of presidential electors, not for presidential candidates.
---
So when do these electors actually cast their votes?
By law, these electors then meet in their state capitals in mid-December and formally cast "electoral votes" for President and Vice President.
---
Have these electors ever taken it upon themselves to select an unexpected candidate for President?
No. Although the Constitution is clear that electors were meant to be independent decisionmakers, over time presidential electors have been expected to support the nominees of their party. Over 99% of the time, they have done so.
---
Are there state laws that require electors to vote for the candidate that wins that particular state?
In some places, yes, but not everywhere. The vast majority of electors never actually had to vote for anyone by law; instead, this norm of party support was enforced by public promises and by custom. Plus, most electors, most of the time, have no good reason to depart from this expectation.
Beginning in the mid-20th century, a few states began looking for ways to legally enforce this norm, and so they passed laws "binding" electors to vote for the winner of the popular vote in the state. Twenty states don't have these laws on the books, and of those that do, most states have no express enforcement mechanism. Only a handful—fewer than 10—actually allow electors to be penalized or, worse, removed from office for violating this expectation.
---
So, are you suing to undo these pledges and throw everything into chaos?
No way! We have no problem with laws requiring electors to make pledges to support particular tickets, and neither does the U.S. Supreme Court, which approved them in a 1952 decision.
---
Huh. So what's this case about, then?
It's about the enforcement of any laws requiring electors to vote a certain way. In our view, any binding law with an enforcement mechanism is a clear violation of the constitutional right of "electors"—that is, choosers—to make their own free choice, as politicians of both parties have recognized.
---
Why do you want to litigate this issue?
Well, here's the rub: the Supreme Court has never decided whether elector pledges can be legally enforced. And we're really concerned that an elector or two in a state with one of these binding laws will try to vote independently, and no one will know whether that's allowed. Should the vote be sent to Congress in the first place? Should the vote be counted by Congress? Should the elector be fined or sent to jail? No one knows! Can you imagine the chaos that would ensue if we were forced to answer that question in the middle of a disputed presidential election?
---
That does sound bad. So you're saying you're litigating this case as a kind of public service, to get an answer while cooler heads prevail?
Exactly! We couldn't have said it better ourselves. It's best to know the rules of the road going in, and choosing the President is one very strange area not to know all the rules.
---
Who are your clients?
We represent three electors from Washington State who did not vote for Hillary Clinton in the electoral college, even though Clinton won the vote in Washington. We are asking the Supreme Court to hear their case. We also represent three electors from Colorado who likewise tried to vote for candidates not named Clinton or Trump. We won in their case in a federal court of appeals, and that case may make it to the Supreme Court too.
---
What have the lower courts said so far?
They've disagreed—and that's why the Supreme Court needs to step in! In Washington, the electors lost; in Colorado, they won. Only the Supreme Court can provide a definitive answer about the role of electors.
---
What could happen as a result of these cases?
Well, we don't know what the Supreme Court will say. But it's our view that the certainty and visibility provided by any decision will help our ultimate goal of improving the way we pick the President. After all, if we win, then it will further pull back the cover on a system badly in need of reform and potentially spur adoption of the National Popular Vote Compact as a solution. And if we lose, well, at least we know the role that electors play, and we can use that as we go forward in our fight.
###
LEARN MORE ABOUT THE CASES
Colorado – Michael Baca, Polly Baca and Robert Nemanich v. Colorado Department of State
Washington – Levi Guerra, Esther v. John, and Peter B. Chiafalo v. Washington State Office of Administrative Hearings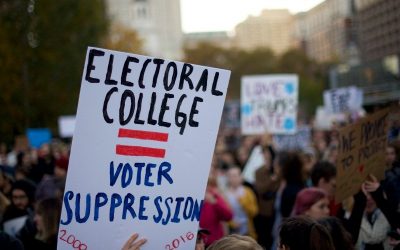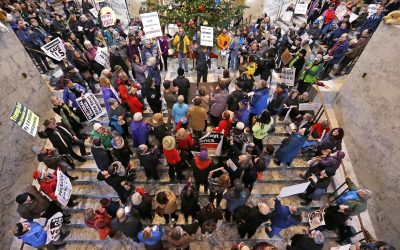 Bret Chiafalo thinks the Electoral College, which the United States uses to elect the president and vice president, is inherently undemocratic. But as long as the institution exists, says the former presidential elector, it should at least serve a purpose: as a final...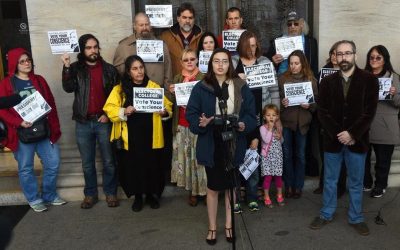 Three Washington Democrats will explain Tuesday to the state Supreme Court why they voted against their party's presidential nominee in the 2016 election. The three, Levi Guerra, Esther V. John, and Peter B. Chiafalo, were among 12 Democrats the state sent to the...