ELECTORS FREEDOM
OUR LEGAL FIGHT TO ALLOW ELECTORS TO VOTE THEIR CONSCIENCE
IMPORTANT UPDATE:
We got a decision from the U.S. Supreme Court in our case about the freedom of presidential electors. But our fight for reform continues! We're launching the  Fix The College  project to continue the discussions about the best way forward.
It is the view of many that the Constitution secures to presidential electors the freedom to vote their conscience for president and vice president. We agree with that view. But whether you do or not, everyone should agree that the question should be resolved before it creates a constitutional crisis.
We're helping electors in Colorado and Washington who were threatened or fined by their state government for voting their conscience in 2016 — so as to assure that the Supreme Court resolves this question before the next election.
We believe the Supreme Court will affirm elector freedom. That will give states the opportunity to respond before the next election. The most likely — and effective — response would be for states to join the National Popular Vote Interstate Compact. 270 electors were pledged to the winner of the national popular vote automatically, then the additional electors from non-Compact states would be certain to create a margin significant enough to neutralize any effect of elector independence.
Nemanich v. Colorado Department of State (2017)
We have filed a lawsuit on behalf of three electors in Colorado who sought to defend their constitutional freedom to vote their conscience in the last presidential election as federal electors. Michael Baca, Polly Baca, and Robert Nemanich believed the special circumstances of the last election required that they vote their conscience, contrary to a pre-election pledge. Secretary of State Wayne Williams threatened them with removal, if they indeed did vote against their pledge, as well as criminal prosecution.
Guerra v. Washington State Office of Administrative Hearings (2017)
Washington State fined three electors, Peter Bret Chiafalo, Levi Jennet Guerra, and Esther Virginia John, who voted their conscience, contrary to a pre-election pledge. This case raises the question whether the state of Washington has the constitutional power to compel its electors to vote for a particular presidential and vice-presidential candidate, i.e. whether states may penalize an elector who votes contrary to her pledge, by imposing a civil fine or other penalty. We are supporting the legal defense of these electors to resolve the constitutional question.
LEARN MORE ABOUT THE CASES
Colorado – Michael Baca, Polly Baca and Robert Nemanich v. Colorado Department of State
Washington – Levi Guerra, Esther v. John, and Peter B. Chiafalo v. Washington State Office of Administrative Hearings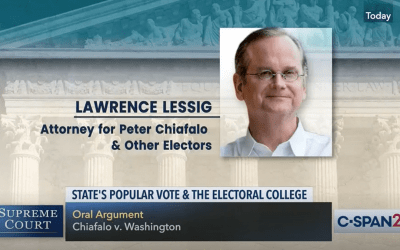 In a unanimous decision on Monday, the Supreme Court ruled that states can require Electoral College voters to back the victor of their state's popular vote. The decision gives states the right to compel so-called "faithless electors" to cast their electoral ballots...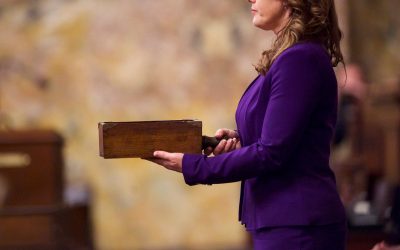 During the 2016 presidential election, multiple presidential electors tried to cast ballots for people who didn't win a majority of their states' votes. After Colorado removed one elector and Washington fined three, the electors sued, arguing that the U.S....