The For the People Act Is Popular with…Actual People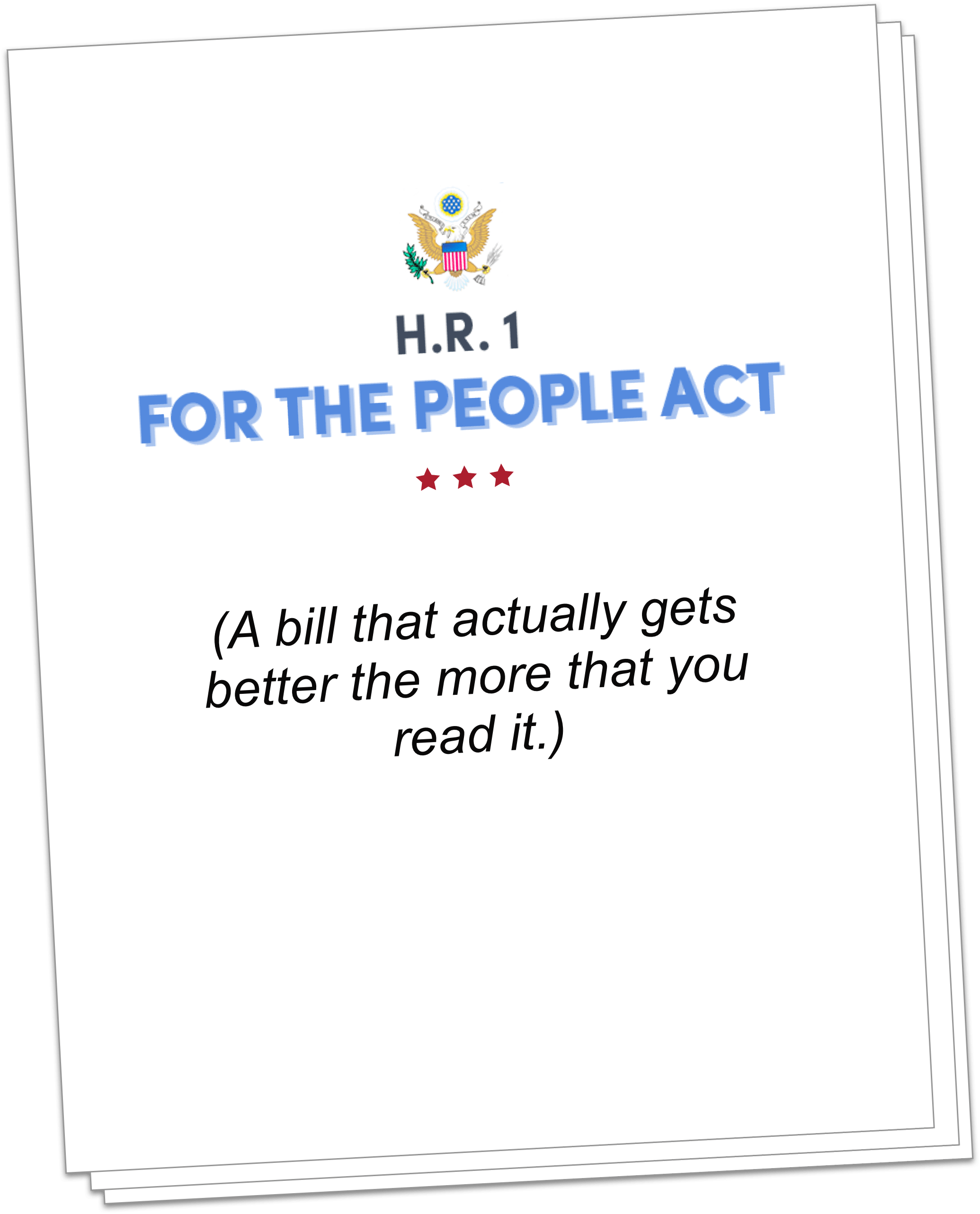 TL;DR: H.R.1 AND FILIBUSTER REFORM ARE POPULAR AMONG THE AMERICAN PEOPLE
Currently, the For The People Act (H.R. 1/S. 1), a transformative voting rights, campaign finance, ethics, and election security bill is stalled in the U.S. Senate after passing the House of Representatives in March. Unfortunately, the Republican party is not even willing to debate S. 1. They have employed a Senate procedural loophole known as the filibuster to halt the progress of the bill. The Democratic caucus will have to reform or eliminate the filibuster to pass the legislation that the American people both want and deserve. Below we have outlined the popularity of both the For The People Act and its major provisions, as well as, the openness that the American people have towards filibuster elimination. The American people have spoken, it's time for Congress to act.
EXPLORE OUR CLAIMS TO LEARN ABOUT H.R. 1 AND ITS POPULARITY
1. The more people learn about H.R. 1, the more they like it.
2. H.R. 1 has had consistent support.
3. The more people know = the more they support H.R. 1

4. 71% support automatic voter registration.

5. 63% support same day voter registration.

6. 70% support re-enfranchisement.
7. 76% support early voting.
8. 57% support small donor matching.
9. 84% want to limit the influence of money in politics.
10. 84% support the disclosure of dark money donations.
11. 84% support enhanced election security.
12. 82% support paper ballots.
13. 69% want to prevent voter purges.
14. Democratic hold-outs are acting against the will of their constituencies.
15. 55% support eliminating the filibuster.
H.R. 1 has enjoyed consistent support
For the first six months of 2021, the For The People Act has had strong and consistent support.